Watch the Webinar

60-minute Webinar on the IoT Magic in Cold Chain Monitoring
It's time to stop thinking about your company's cold chain as "compliance" and start thinking about it as a "competitive differentiator."
The era of the traditional data logger is over!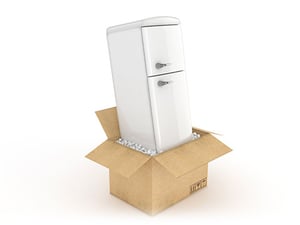 Data loggers, the most popular way of logging temperature trails, is an outdated and expensive way of tracking your cold chain — that too passively upon shipment delivery.
Think about an offshore warehouse where your product is stored and shipped from, or a hyperlocal fresh food delivery. Are you anxious about the condition of your product going to your customer?
Wouldn't it be nice to:
1. Have real-time temperature, humidity, and location of your items at your fingertips?

2. Reroute a consignment or treat your warehouse duct before it affects your product or

3. Ship a replacement in time when you know your goods are spoiled or contaminated in-transit?
With the Internet of Things (IoT), it is now possible for Pharma, Food, Fresh Produce, Bakeries, Animal Husbandry, Food Processing, or Hyperlocal companies to store and deliver quality products by using real-time active cold chain monitoring at a fraction of the cost of a traditional data logger.
So, what is the IoT magic in cold chain all about? How does it work? Can you deploy IoT on demand? How can you get your hands on it?